Just like there are many niches to sell in affiliate marketing, there are also many affiliate programs to choose from. With so many niches that benefit from affiliate marketing, it's easy to choose an affiliate program that focuses on said niche.
However, there are other factors affiliate marketers must consider besides which niche they're going to sell in. Before choosing one, though, affiliate marketers must first learn how an affiliate program works.
So, here are five factors to consider when choosing an affiliate program.
What are Affiliate Programs?
For those who don't know, an affiliate program is an arrangement where online merchant websites pay affiliate websites a commission to send them traffic. The affiliate websites post links to the merchant's website.
Under a particular agreement, this is how affiliate websites get paid. The agreement is based on how many people the affiliate websites send to the merchant's website or how many people they send who end up buying something or performing another action.
One way affiliate websites earn their money from merchants is by recruiting affiliates. Recruitment is a cheap yet effective marketing strategy. This applies not only for the affiliate websites, but for the merchant sites as well.
An affiliate program's transaction has usually three parties involved:
The merchant site
The affiliate site
The consumer
Amazon founder and CEO Jeff Bezos popularized this concept as an internet marketing strategy in 1996. Amazon attracts affiliates to post links to books for sale on their website or to Amazon.com in general. If someone clicks on a link and buys something, the affiliate marketer gets a percentage of the profits.
Affiliate programs have skyrocketed in popularity over the years; Amazon currently has over 500,000 available affiliate websites. Functioning as an affiliate is excellent for partaking in e-commerce for websites that aren't involved in e-commerce.
Now that the affiliate marketer knows how affiliate programs work, it's time to learn the five factors they must consider when choosing one.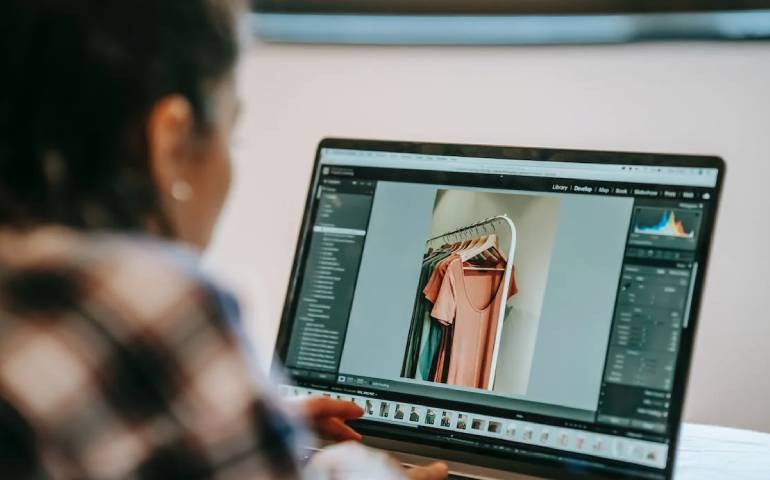 Factor One: Knowing the Target Audience
The first thing every affiliate marketer must know when selling their niche is their target audience. That's especially true for affiliate programs.
For example, suppose the affiliate marketer is interested in selling beauty products. They find an affiliate program to join, but that program doesn't focus its marketing on beauty products. Instead, they focus on cooking products.
Affiliate marketers must choose a program that fits well within their niches. For example, if one affiliate marketer is selling beauty products, they should join an affiliate program that also focuses on beauty products. That way, consumers will identify the products with the affiliate marketer's website theme.
By selling products that are aligned within their niches, affiliate marketers will increase their chances of having targeted visitors and higher conversion rates. Otherwise, it'll be a waste of time and money.
Factor Two: The Affiliate Program's Reputation
Suppose the affiliate marketer has chosen an affiliate program that aligns well within their niche. What else does this program offer?
What are the product qualities? Does the affiliate program offer proper support and training to its affiliates? How respectfully does the program advertise its products? How well-known is this program? All these questions and more factor into an affiliate program's reputation.
Affiliate marketers should do extensive research on an affiliate program's reputation before deciding if they should join. Consumers trust a brand that's already well-known. So, if an affiliate program sells a famous brand, that program is more likely to be trustworthy.
Not all affiliate programs promote high-quality products. If an affiliate program sells something that's low in quality, it's going to reflect poorly on the affiliate marketer. Another thing that should be high-quality is the affiliate program's website and sales page. Both should be easy to navigate with all the essential information available.
Also, affiliate programs should offer proper support and training for its affiliates. Programs should answer an affiliate marketer's questions with confidence and have an account manager to help maximize potential earnings. After all, there's always a first time for somebody. Unfortunately, only a small minority of programs offer said training, so anyone doing this process should try to find a program that caters to their skill level.
Factor Three: Affiliate Cookie Duration
Cookies are things most online users don't particularly care for, but they're quite useful when it comes to online shopping.
For those who don't know, a cookie is a small piece of data stored on a browser when visiting a website. Websites use cookies to identify and track, securing visitors' privacy. Cookies are also used to keep track of affiliate partner referrals to correctly attribute product sales to consumers.
Much like many things, affiliate cookies have a duration. Some can be as short as 30 days, or some can last for a lifetime. For example, NutriProfits has a lifetime cookie duration.
This duration corresponds to how long an affiliate marketer can receive a commission for a consumer's sale. So, if the consumer buys something within that duration, the affiliate partner receives a commission. If not, then the partner doesn't get one even if the sale ends at a later date. Lifetime cookie durations, then, would last for as long as that cookie was present. The same thing can apply to recurring commissions.
Factor Four: Upsell Products
For those who don't know, an upsell is another product or service a consumer can buy after an initial product. For example, someone buying anti-aging cream can also buy something for weight loss.
Affiliate programs that include upsell products in their offers can expect an increase in potential earnings and multiply them many times to do the same amount of work. All that matters is whether it's stipulated in the affiliate contract's terms and conditions.
Backends (known as the Bottom of the Funnel or BOFU) are how a lot of companies make most of their money.
For example, suppose a consumer buys a product meant to enhance bodybuilding. The product owner can build a relationship with said consumer after the sale via email marketing, free guides, and free how-to courses for bodybuilding. After about a week, the owner introduces the consumer to a course that costs about $30.
A percentage of those who have bought said bodybuilding product will invest in the course. This guarantees the affiliate marketer a percentage for both the product and the course. It's a great gain for everyone involved!
Factor Five: Commission Rates
Time to get right to the big question: commission rates. After all, it's the whole point of getting into affiliate marketing, isn't it? So, how do affiliate marketers make their money?
Affiliate marketers earn their money via commissions rates. A commission rate is the amount of money an affiliate program will pay affiliate marketers for each sale. A higher commission rate means earning more money.
Of course, not every affiliate program offers the same commission rate, so it's best to do research before joining a program. For example, NutriProfits offers a 40% commissions rate. Most affiliate programs, however, follow their competitors when it comes to the industry average commission rate.
Just because an affiliate program has a high commission rate doesn't exactly mean they'll have a high payout. Affiliate marketers must calculate in absolute value.
For example, one affiliate program may offer a five percent commission for a product costing $150, while another offers a 10% commission for a product costing $50. On this occasion, the former affiliate program is going to have a higher payout.
Some affiliate programs offer recurring commissions, which guarantees a more consistent income in the long run. For example, an affiliate marketer is paid for the original consumer they brought with no extra effort to sell to them. Other affiliate programs only pay commissions for unique consumers and for specific sales.
Affiliate marketers should invest in something long-term and with consistent benefits and a consistent income.
Summary
There are many affiliate programs marketers can choose from, and each of them can come with their own benefits. Whether it's a long cookie duration, a high commission rate, or catering to a certain audience, affiliate marketers should be aware of what the program they're getting into offers, as well as some hidden benefits that might not be obvious at first glance. Be sure to consider the factors listed above before choosing a program.