Introduction: What's TikTok?
TikTok is a relatively recent social media app from China, where it's known as "Douyin". This new platform, launched in 2016, is on a steady rise worldwide. Mainly for its unique mix of features from Facebook, Snapchat, and Vine. Now, TikTok is among the Top10 Mobile social media apps, and it's accessed by over 800 million users monthly.
What's New About TikTok?
TikTok is reshaping the way people interact on social media. It integrates messages, hashtags, and endless tools for short videos. All this in a single platform, where you can follow and be followed by other users.
It's tremendously popular in a specific age group: most users are between 16 and 24. In fact, this app has been stealing audiences from Instagram, Facebook, and Snapchat.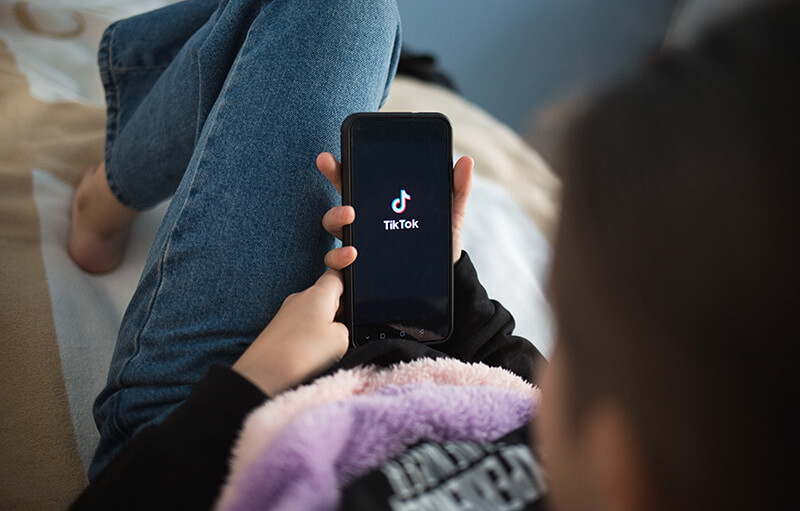 TikTok's success can be considered a reflection of some substantial statistics. According to the HubSpot Content Trends Survey, 54% of the public prefer video content above other media types. This survey also considered newsletters, social images, social videos, and PDFs. About 60% of users only watch videos until 90 seconds. 42% decide if they want to keep watching them in the first 15 seconds.
So, this Chinese giant tapped into users' wishes. TikTok combines short videos with catchy filters, plus features from almost every other social media platform. The whole platform is naturally mobile-friendly. For this reason, it's a perfect place for mobile advertising.
Advertising on TikTok
First, a few statistics about this app. It has been downloaded 2 billion times since it's launched. It has over 800 million users from 155 countries and 75 different languages. Needless to say, the marketing potential here is enormous. Advertising on this social media can put you in touch with about 300 million users. Most of those users are between 18 and 34. So, you only need to decide if that's the demographic target you want to reach.
What's Affiliate Marketing?
Affiliate marketing is based on the promotion of other people's products or brands. Here, you become part of an affiliate network and earn a commission when people buy the product you promote.
TikTok and Affiliate Marketing
Social media and affiliate marketing are a perfect match. The more followers you've got, the higher is your potential for affiliate marketing. TikTok is on a vertiginous rise, which is why many affiliate marketers are turning to it. As an affiliate marketer, get sponsorship from your favourite brands and more. In this section, you'll read about different types of affiliate marketing and how to approach them.
Organic Reach
Like Facebook, Instagram, and YouTube, it's possible to make free affiliate marketing on TikTok. All you need is a solid base of followers with constant engagement. You can increase organic traffic on your page by redirecting traffic to a different social media profile or offering coupons. You can also link videos to your profile and include affiliate content in your description.
Another very effective way of improving organic traffic on your page is to upgrade it to a business account. This upgrade is also free of charge and grants more possibilities than a personal account. For instance, it's impossible to add a clickable link to your videos if you're using a personal account. A business account doesn't have such restrictions.
Paid Advertisements
You can reach millions of users through organic means. Still, you'll need professional support to get a specific group or two. TikTok offers paid advertising options, although not every country has these options available.
There are six kinds of ads to choose from: branded lenses, in-feed videos, brand takeover, TopView, and hashtag challenge. Those are briefly explained below.
Branded Lenses
Branded lenses are used to bring attention to a particular brand or product. Those lenses can be customised and allow users to create their content with them.
In-Feed Videos
Those ads are designed to fit naturally within the feed. They are easy to skip and provide simple performance tracking.
Brand Takeover
Those ads appear when a user opens the app. Typically, those ads are made of images and gifs, as well as videos. This kind of ad takes up the whole screen.
TopView ads
This kind of ad mixes in-feed videos and brand takeover ads. They take the whole screen once the app is opened, but they also fit into the feed.
Hashtag Challenge
Here, a brand must create a video with a dance or audio, inviting users to create their variations. This approach gets users replicating your ad, which significantly expands its reach.
Strengths and Liabilities
TikTok ads can reach hundreds of millions of people worldwide. It's easy to create content with this app, with intuitive tools that don't require expertise. You can also bring your TikTok followers to other social media accounts. By doing so, you can increase different profiles at once.
Its paid advertising system is still in development. It's yet to make all options available to everyone, for instance. TikTok campaigning costs can be hefty, and there aren't budget options. If you want to run a 10-bucks-a-day campaign, there are more suitable options. Regardless, you can have free access to millions of users with the right contents and hashtags.
6 Tips for Building an Affiliate Marketer Profile
Aspiring influencers and affiliate marketers should bear a few things in mind to set up a monetizable profile. Those tips will be discussed below.
1. Read the Audience
It's crucial to have a target audience in mind while setting up your profile. You should create your content considering your target audience's desires and needs. Keep your followers updated about new trends and developments on your favourite subjects.
2. Build a One-of-a-Kind Profile
Once you know what kind of audience you want to reach, build a unique and outstanding profile. You're likely to get more followers if you offer content that can't be found anywhere else.
3. Keep in Touch
Show your followers that you care. Answer their messages and ask what kind of content they want to see more often. You can also run Q&A sessions, quizzes, etc. Prove that you take their feedback into account by including it in your content.
4. Expand Your Reach
You need to get more followers to boost your marketing potential. Keep creating engaging contents and encourage your followers to spread the word. Promotions and bonus codes are great ways to get your message further and find more followers.
5. Offer Quality-Content Regularly
Interesting people always have something interesting to say. Keep your followers glued to your updates. Offer them valuable tips and information about your fields of expertise.
6. Link it to other social Networks
Why limit your profile to only one social media? You can include other links in your TikTok profile, redirecting followers to your YouTube channel or your Instagram account. It's also advisable to bring your followers from other social media platforms to TikTok.
Conclusion
TikTok has immense potential for affiliate marketing. Especially for products which are interesting and accessible to young people. The right hashtags and contents can get you into hundreds of thousands of mobile screens worldwide. TikTok has been around for nearly five years, and it's already comparable in size with giants like Facebook and Instagram, both over ten years old.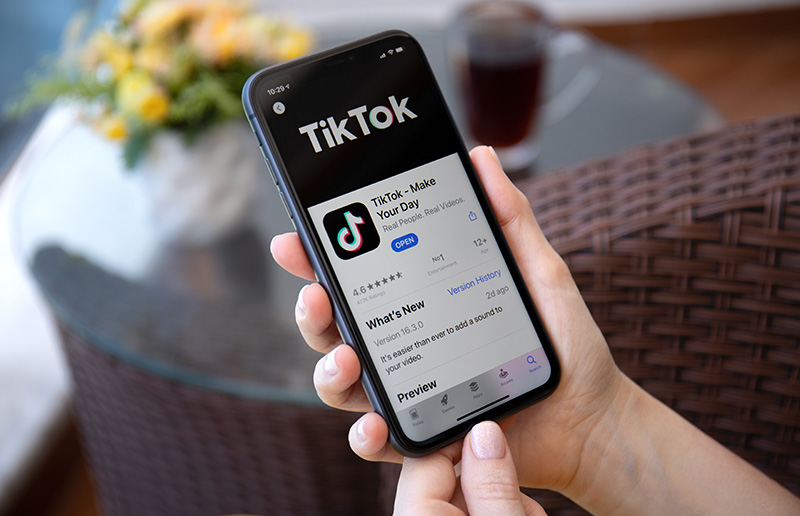 While this platform is a goldmine for affiliate marketing, it can be a daunting one for paid advertisements. Campaign prices are way over the top for a small investor. Advertisers can pay up to $150,000 for a Hashtag Challenge for six days, for instance. So, if you want to run your campaign on a budget, you should consider other options.
Besides, TikTok's paid ads platform is still under development. It's not widely accessible and offers only a handful of tools for optimisation and tracking. Regardless of the advertising function, TikTok is a great place to expand your fanbase and get your voice heard by millions.
FAQ
TikTok is a hot topic, and there's always something new coming up or a trick to learn. In this section, we'll cover some of the more common questions user have, and the answers to those inquiries.
1. What Rate Does TikTok Pay Per View?
The company pays approximately 3 cents per 1,000 views. It means that you'll need something around 1 million views to get $30. One way of reaching those figures is through a hashtag challenge. Last September, the company created the TikTok Creators Fund. It's a 60 million euro fund to sponsor several creators around Europe. Eligibility criteria include having over 10,000 followers and more than 10,000 views in the last month.
1. Are There Any Other Ways to Monetise My TikTok?
Apart from the tips given in the previous sessions, there are other efficient ways to make money from your profile. Live sessions are great for engaging your audience and raising donations. Your followers can send you gifts during the session. Those gifts are bought by digital "coins", which can be turned into diamonds and, ultimately, into real cash. TikTok pays around $100 per 10,000 followers in live sessions. You'll get your payment on PayPal. You can also consider looking for agencies that connect brands and influencers for sponsorship.
1. Does TikTok Offer an Ad Tracking System?
TikTok users can count on basic click tracking and conversion rates. But if you need to follow your campaign more closely, it's advisable to get a third-party tracker. TikTok operates with a few of them, like AppMetrica, Appsfluer, and Tune, among others.
1. What's TikTok For Business?
TikTok for Business was launched in 2020 to manage paid ads. Until then, only owners could buy ads. Now, this option is also available for affiliate marketers. Advertisers can use unique effects like Branded Scan. With Branded Scan, an advertiser can create 2D or 3D content to include in videos.