NutriProfits is an affiliate marketing program aimed towards health and beauty products. With NutriProfits, affiliate marketers can sell a wide range of health and beauty products to many consumers. From products related to anti-aging to weight loss, NutriProfits has it!
What makes NutriProfits stand out from other affiliate programs, and why do so many affiliate marketers want to join there? Affiliate marketing has a lot of benefits as it is, but NutriProfits adds more to the table.
So, here are some extra benefits the affiliate marketer can enjoy if they join NutriProfits!
Why Affiliate Marketing?
Affiliate marketing is when a marketer promotes another company's products or service via an affiliate link. When a consumer clicks on that link, the affiliate marketer earns a commission. Commissions are a fixed amount or a percentage of a sale price.
Sounds simple enough, right? This simple concept has many benefits affiliate marketers can enjoy.
For starters, affiliate marketing is low-cost and low-risk. Starting most businesses can cost a lot of money, but affiliate marketing doesn't have that problem. In fact, marketers can join almost every affiliate program for free. All they would need is a website. But with NutriProfits, it can be done on almost anything with an audience—from a social media account to podcasts.
Affiliate marketing is also cost effective. Instead of wasting money on advertisement placements with no proven value, the affiliate program can recruit new affiliates in new markets and pay commissions when the sought-after conversions happen.
Conversions turn into commissions because affiliate marketing is performance-based. Since affiliate programs only pay commissions after someone has clicked on the affiliate link and bought something, affiliate marketers become more motivated to earn commissions. That means that an affiliate marketer will try many methods of gaining clicks and commissions. And one simple way to increase sales—and traffic—is by recruiting new affiliates.
The more sites linking to the affiliate marketer's pages, the more likely users will turn into consumers. Affiliate links will have more people searching for the marketer's products and services, which will boost sales and traffic.
Affiliates can not only boost sales and traffic, but they can also boost the affiliate marketer's reputation. The marketer can team up with trusted websites and bloggers, and those websites and bloggers can promote the marketer's products. Consumers are more likely to trust a third party's opinion on a website they frequent compared to direct content from the product's site.
A good reputation can broaden the affiliate marketer's audience. Many affiliates have established audiences and visitor bases, and these partnerships give the marketer an opportunity to expand into new markets. Teaming up with trusted bloggers and websites can also give the marketer a bigger audience.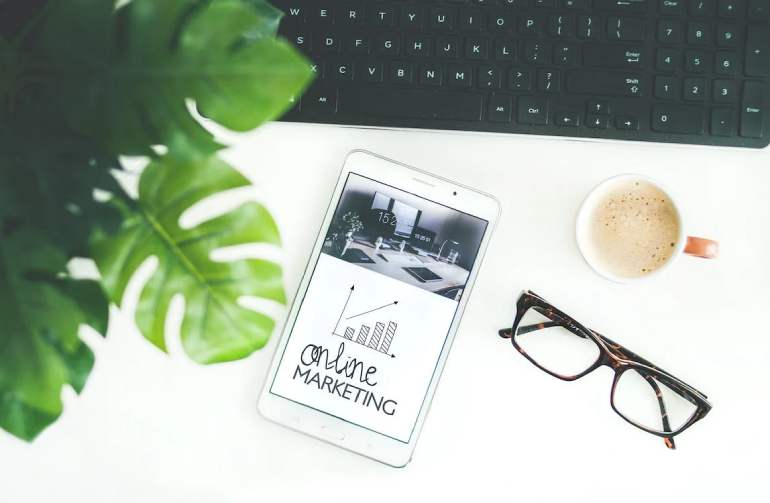 How to Become Affiliate Marketer of NutriProfits?
Now that the affiliate marketer knows the basics of affiliate marketing, they'll search around for programs to join. Eventually, they discover NutriProfits and decide to join there. How do they do that? It's an easy process.
The first step is to go to Nutriprofits.com. Then, the affiliate marketer needs to enter their email address and click "sign up" on the main page. Clicking to sign up will give the marketer an opportunity to create a new account, so they'll need to enter a username and password.
The affiliate marketer will need to verify their email address by clicking on a link in their inbox. After confirming their username and password, the marketer will have access to their dashboard.
The dashboard gives easy access to promotional links, checkouts, clicks, sales, conversion rates, and payouts. It's also easy to navigate. The affiliate marketer can create reports for tracking their monthly income from NutriProfits.
Why NutriProfits?
So, the affiliate marketer looks around for affiliate programs to join, and they end up signing up for NutriProfits. What makes NutriProfits stand out from other affiliate programs?
NutriProfits offers many benefits that other affiliate programs may not. For starters, NutriProfits offers a high commission of 40% per sale. That used to be standard in the early days of affiliate marketing, but most programs don't do that anymore.
So, how can affiliate marketers earn 40% commissions per sale on NutriProfits? They can use their websites and blogs to promote affiliate offers. Affiliate marketers can also use social media sites like Reddit or YouTube to promote affiliate links. Alternatively, marketers can even use mailing lists they have accumulated in due time.
However, earning commissions can be a challenge. Thankfully, NutriProfits has excellent affiliate support and payment. For starters, the program will offer affiliate marketers:
An email mailer and a banner in 11 languages
Six amateur photos for social media sites like Instagram and Pinterest
Six professional photos for websites and blogs
Technical documentation for clarity on each product
Once the affiliate marketer has promotional images for creating content, all they'll need is users clicking their links. When users buy something via those links, the marketer can earn commissions via:
British pound
Euro
Polish złoty
US dollar
Please note that payments are made monthly on the 21st for commissions earned during the previous month.
NutriProfits offers over 60 high-quality products to over 100 countries. Affiliate marketers can sell a wide range of beauty and health products, from anti-aging cream to weight-loss cappuccino. With the high commission rates NutriProfits offers, marketers are more likely to earn a good bit of money.
The best thing NutriProfits offers is a lifetime cookie. When consumers click on a link but not buy anything at the moment, they can return and give the affiliate marketer a commission later on. The affiliate marketer can also earn a commission via that consumer's repeat business. And even better, the lifetime cookie is that a link is geotargeted and sends users to the correct website based on where they're from, making sure that your audience finds the right place to go for their product wherever they are.
How to Earn on Affiliate Marketing?
With the basics of affiliate marketing and joining NutriProfits out of the way, it's time to learn how to earn commissions on affiliate marketing.
If an affiliate marketer has joined NutriProfits, that means they know their niche is focused on beauty and health. Finding a niche to sell to is an important step in affiliate marketing.
After finding said niche and joining NutriProfits, affiliate marketers must find a content platform to sell their products. There are several platforms they can sell products, like:
Newsletters
Podcasts
Social Media
Websites
This will depend on the niche's preference. For example, many people who are passionate about health and beauty spend more time on social media websites like Instagram. However, it's still best to create a website and use SEO (search engine optimization) to rank high on search engines.
So with that in mind, how can affiliate marketers drive traffic to their affiliate link and get clicks
Affiliate marketers can use three methods to drive traffic to their affiliate link. They can pay for traffic to their site, optimize their page to rank high in search engines, and build an email list.
But how will affiliate marketers earn clicks? The crucial thing is to place the link in an appropriate place.
Placing the link at the bottom where people rarely scroll will earn the marketer few clicks. However, placing the link in every other word will make consumers think the marketer is spamming them. Some affiliate marketers like to use callouts like boxes, buttons, and tabs to attract consumers.
The most important thing for an affiliate marketer to do to earn commissions is to make great content that will attract and keep consumers.
Conclusion
With NutriProfits, it's possible for any affiliate marketer to reap in the benefits, like high commissions and excellent affiliate support. Come join the team at NutriProfits today!