You might be a crafter sharing artistic products, a blogger aiming to become a famous influencer, or a corporate company managing multiple brand identities. Whatever your business is, most of it passes through your website, and you want to get the maximum out of it.
Depending on your activity, your most crucial results on the web relate to various kinds of performances. Some of these include online shop sales, new customer engagement, and ad traffic revenues. There are specific web-based tools that can help you improve your site's results and ranking for each of them, supporting you to achieve your targeted goals.
Which Kinds of Tools You Can Use, and Why
Statistical analysis tools help you build a significant picture of your website's performance, focused on your kind of online business's most relevant elements. Remember, you also need to compare your scores with your competitor's to understand what works and where you could improve.
You can optimize your website's structure and the way you manage it using competitive intelligence tools. These products offer a side-by-side analysis of the most relevant data, providing the information you need to boost your performances effectively.
There are other aspects that you can monitor and compare, too:
Habits, interests, and behaviors of your current and potential audience.
How you and your competitors show out on social media.
The frequency of online sales and their style.
Which technologies are in use on the best-performing sites.
How your competitors drive their mail marketing campaigns.
Where there are market niches still free for you to conquer.
Which funnels can drive audience conversion from other sites to yours.
While some tools offer several of these aspects, others focus on a single specific function, aiming to develop it at its best. Depending on your needs, you can choose one or more of them.
Wide-Ranged Features Tools
Here's a list of online apps offering a multi-purpose set of tools to help you optimize several aspects of your website.
Alexa
Amazon also operates in the SEO and competitive intelligence market. The tools it offers make use of its database, providing the demographic data of a worldwide audience.
The features:
Content research
Competitive website analysis
Audience behavior analysis
Keywords research
SEO analysis
Backlinks check
Moz
Moz provides SEO-oriented software and data analysis tools, offering a range of solutions from agency to enterprise, and small/mid-sized business needs.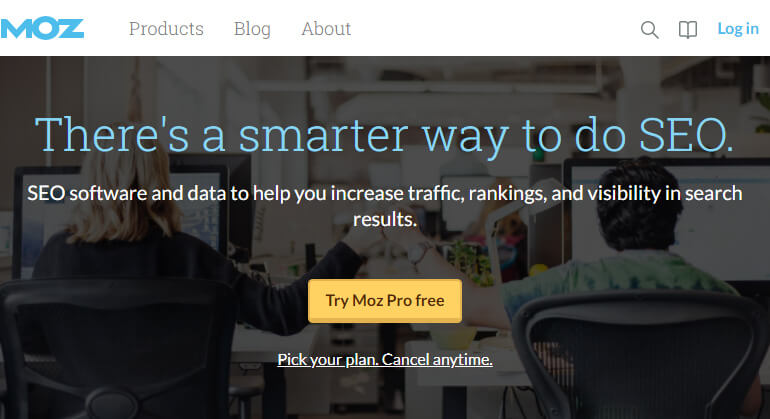 The features:
On-demand site audits
SEO tools
Rank tracking
Backlinks analysis
Keywords research
SEMrush
The SEMrush offer includes a wide range of tools useful to E-commerce, SEO, competitive research, and PPC monitoring. The services are used both by enterprises and agencies.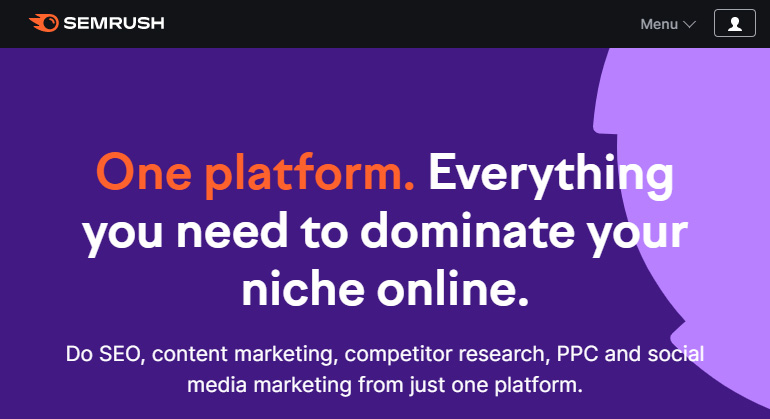 The features:
SEO analysis
Traffic analysis
PPC analysis and optimization
Social media monitoring
Content analysis and marketing optimization
Market research
SimilarWeb
Highly focused on competitive intelligence, it provides tools to perform in-depth comparisons between your site's traffic and your competitor's.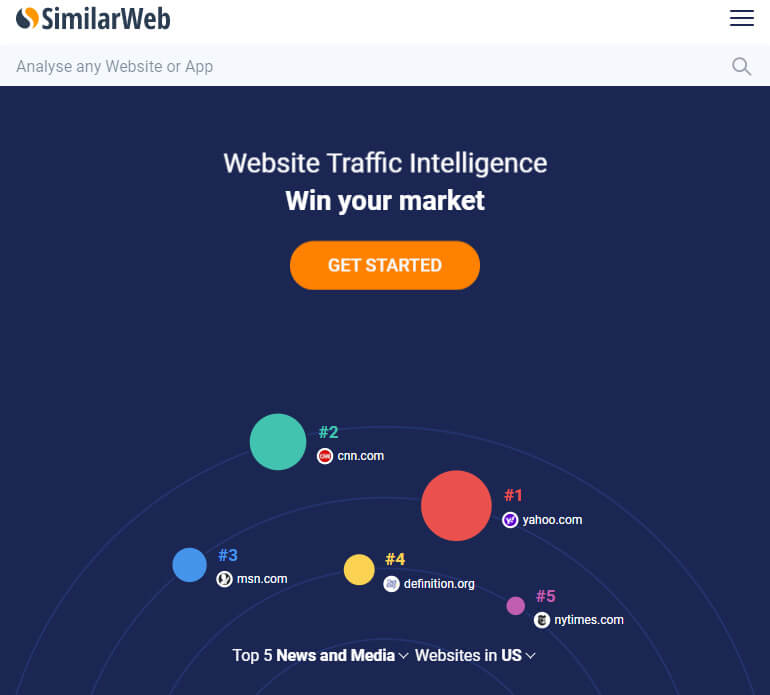 The features:
Website analysis
SEO and PPC keywords analysis
Audience analysis
Website traffic and funnel analysis
Popular contents and pages analysis
Specific-Function Oriented Tools
On the following sites, you can access tools built to perform analysis and optimization on the single specific areas of your online business that most need it.
BuzzSumo
Contents on the web include the whole of humanity's range of interest. To discover what works for your audience, new tendencies, and who's leading them, you need a content-oriented tool like this one.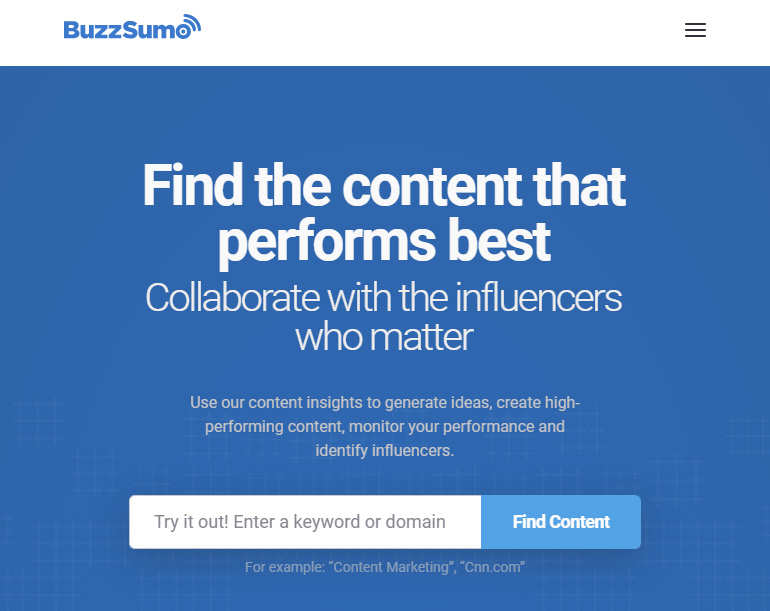 The features:
High-performance content exploration
Competitive Intelligence data research
Actual influencers identification and analysis
Keywords monitoring with particular focus on brands, topics, competitors, and products
Sprout Social
Today, presence on social media is essential to keep in contact with your audience and enlarge it. But to make it useful and profitable, you need specific tools to monitor its performance globally and manage it through all the networks you're using. Sprout social offers sets of tools useful to optimize your strategies and focus on your primary targets.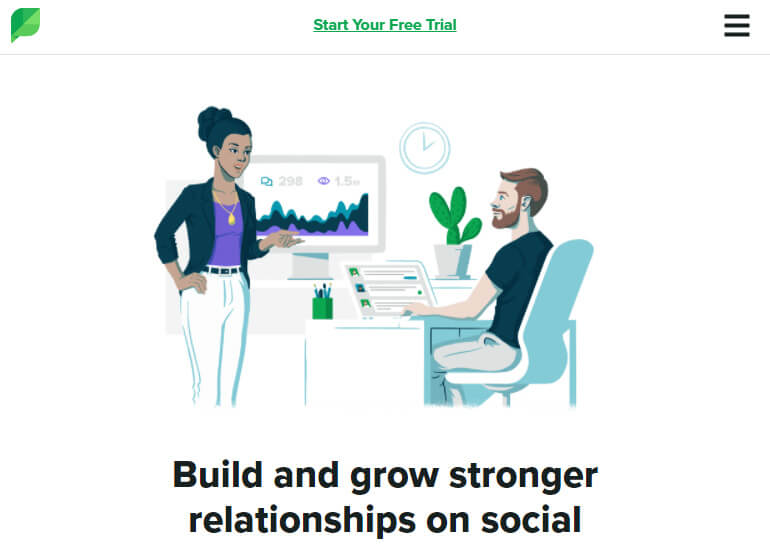 The features:
Cross-network trends analysis
Multi-platform publishing tools
Engagement management tools and a unified inbox
Competitive Intelligence performance analysis and customizable reporting tools
SpyFu
SpyFu mainly focuses on keywords SEO and PPC, with robust analysis and competitive intelligence tools; its high strength source is the 14-years long database history. This tool offers a comprehensive keyword trend picture. You can fully understand how it develops and where it's likely to direct, so you can anticipate the market instead of running after it.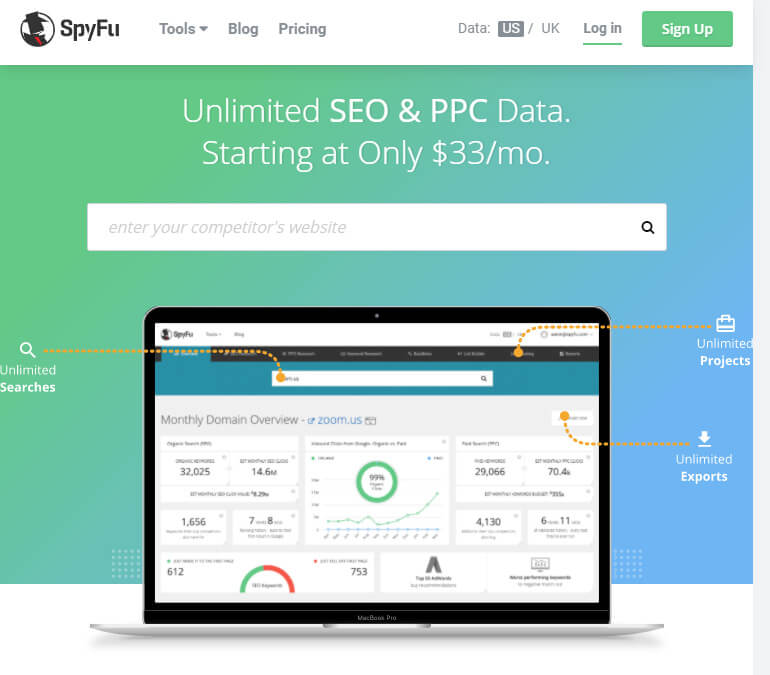 The features:
Multi-functions PPC competitors research and analysis
Multi-functions SEO competitors research and analysis
Multi-functions keyword research and optimization tools
Customizable domains ranking lists
Strategy-refining guides
Visualping
A dynamic online strategy involves keeping fast track of all changes in your competitor's and audience's activity. Visualping is a multi-purpose changement-monitoring and advising tool that can be useful to several categories of people, including web managers and different area professionals.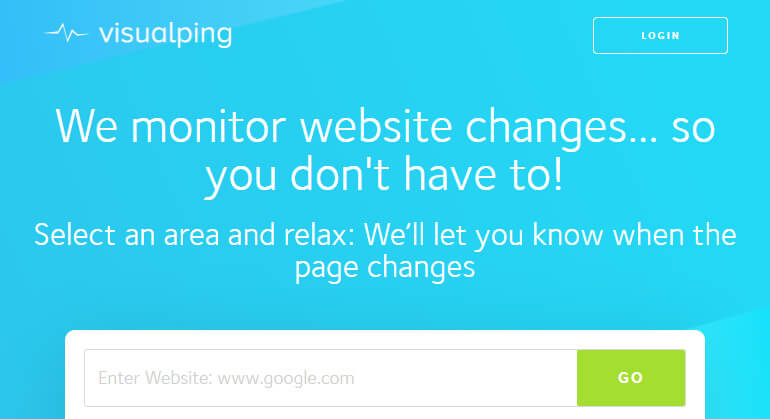 The features:
Multi-areas analysis and tools
Customizable changes monitoring and alerts for:

pricing and sales
new offers on e-commerce sites
social and professional networks

Competitive Intelligence monitoring and alerts
Law and regulation changes monitoring (useful to avoid compliance issues)
Data set monitoring for financial and trading purposes
Changes monitoring to assure quality and SEO, with password-protected pages surveillance
Security breaches monitoring and alerts
Wappalyzer
Wappayler is a browser plugin that shows which technologies are in use on the site you're visiting. Once you identify your competitors, you can use this tool to check the instruments they're taking advantage of and why.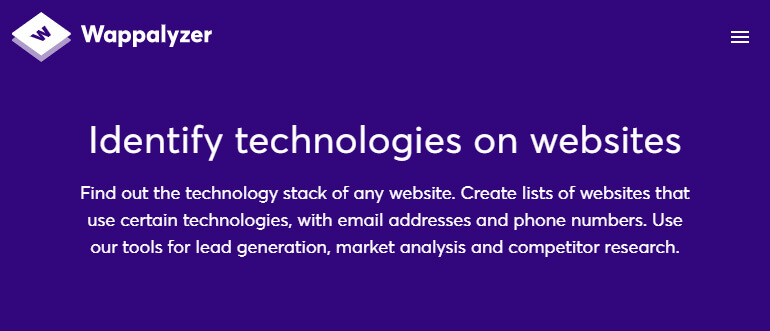 The features:
Identify used technologies on each site
List and report websites grouping them by the used technologies
On-demand reporting of which technologies is using a given group of sites
Comparative analysis of a given group of sites' statistics
Monitoring and alerts for technology changes on observed sites
The Global Picture
To get the best out of your site, you have several tools at your disposal. If your needs about optimization aren't already defined, you can start trying a wide-ranged one and then understand if you need something more specific, in substitution or siding.
Anyway, you might benefit from maintaining a wide-range view of the market you're acting in. Instead of focusing on a single competitor, try to understand the flaws and strengths of the best performing-ones grouping them by their typologies. When analyzing best-performing behaviors or keywords, also try to understand the long-term global trend they're following.