There are many ways to make money from your website or blog, but not all methods work the same for everyone. For best results, first analyze the amount of traffic you get, your click-through rate (CTR), and the design and content on your site. Then, see what method or combination of methods will turn your website into a lucrative venture.
Different Methods of Making Money
In this article, we will discuss twelve approaches for making money off your website or blog. Take your pick or try them all. Each has its advantages and will require an investment of time on your part, but it will be well worth it when you start seeing the results. Let's take a look at:
PPC Marketing
PPM Marketing
Banner Advertising
Newsletter
Internal Page Rental
Education offers
Affiliate Marketing
Text Links
Premium Content
Sponsored Reviews
Membership Forums
Donations
1. PPC Marketing
Ads placed inside the content of your website tend to get better results. If you sign up for the popular Google AdSense, you will get a few lines of code to paste inside your blog or website. This code creates a call for ads relevant to the content on your page based on keywords. Users reading your content will see ads tailored to their preferences, and here is a good chance they will click on the ad. When they do, you get a percentage of the profit Google Ads makes from that client. Here are some other PPC Marketing networks:
2. PPM Marketing
Similar to PPC marketing, PPM pays you for every 1,000 impressions or page views from the ad on your website or blog. You can get better pay if you place a medium-sized ad near the top of your webpage for visibility. Make sure your website has the right keywords for the type of product or service you want to advertise. You can check out these PPM networks:
3. Banner Advertising
If you can reach out to companies or small businesses, you can sell them advertising space. Cutting the middleman out of the transaction gives you more profits. If you are good at public relations and have high traffic, find a company that sells products or services that go well with your content and make money displaying their banner.
4. Newsletter
An attractive website or blog can be an excellent opportunity to engage your readers by having them sign up for a newsletter. The more traffic you get, and the better your website design, the higher the probability that people will want to sign up.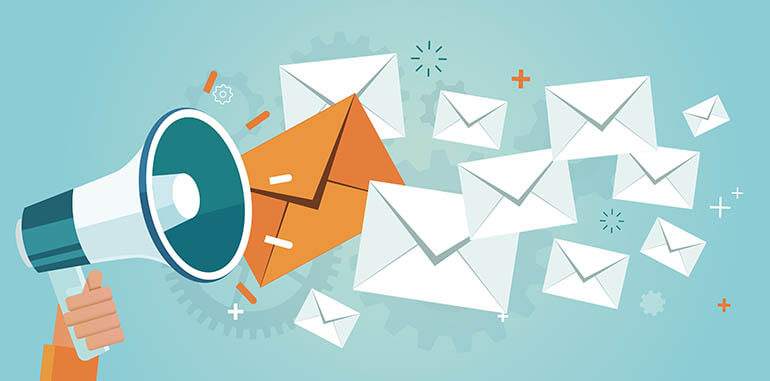 Take advantage of creating engaging, topic-focused content for a monthly newsletter. Building a readership gets people to remember your website and the products and services you offer.
5. Internal Page Rental
Does your website have a fantastic design and constant traffic? Why not share it with someone who creates great content but has no readers? Lack of traffic is the biggest problem most websites have. You can share your audience and make a profit by renting an internal page under your domain. The result is a win-win situation.
6. Education Offers
Experts in their field with a loyal fan base can create a tutorial or educational videos on how to do better at a specific task or how to use the right set of tools for a job. If you are an expert, people will pay you money for insider tips and how-to videos.
7. Affiliate Marketing
In this model, you get a commission for selling a merchant's products or services from your website or blog. You get paid when a prospective customer (a lead) makes a purchase (takes action). You drive traffic to the merchant's website using a combination of text links, banners, and reviews.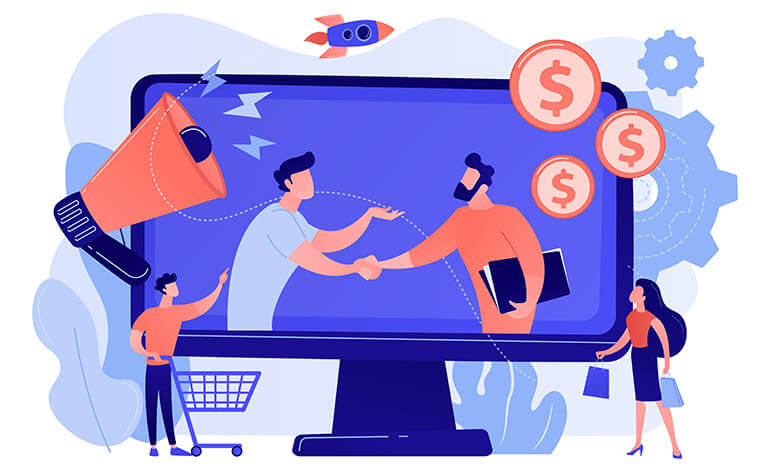 You can also join the affiliate network. Let's say you want to promote in one of the highest converting industries, such as the health and wellness market. Affiliate Networks such as Nutriprofits have a high commission rate and international sales for many health products that you can promote on your website or blog.
8. Text Links
This method is a concealed way to market products or services. Since text links go into the text of your website or blog, they don't bother the reader. Unlike banners or ads, text links don't interrupt the reading flow. The better and more relevant the content you write, the more clicks you'll get. There are even networks like Text Link Brokers that specialize in monetizing via text links.
9. Premium Content
Many websites and blogs divide their content into free content, which everybody can read and use, and paid premium content, which comes with a membership fee. The fee amount depends on the quality of the content and on the tools the user can access to improve their business or hobby.
Patreon, for example, is a popular network for getting funding for a specific project in exchange for quality content, usually related to the arts. It requires the content provider to submit quality content on a regular basis to keep subscribers happy.
10. Sponsored Reviews
If you know how to write comprehensive product and service reviews, you could try joining paid review and blogpost networks to find blogs or websites that will pay you to write about a specific topic. Many companies have great products or services but don't have the time or the skills to write reviews that will attract customers. They outsource writers to write eye-catching content.
11. Membership Forums
This technique works great for experts who know other experts, influencers, VIPs, or instructors in the same line of work. You can set up an online forum and invite your readers to buy a membership that will give them access to the lectures, panels, and chats.
Membership forums are very lucrative. Membership fees can vary from $120 to $300 per membership badge. Your expert friends can also sponsor and advertise the forum on their blogs or websites for a shared profit.
12. Donations
If you post valuable content on your website or blog and feel that readers might want to give you donations for well-written, expert content, try the donation system.
You won't push away readers who want free content, but you won't miss the opportunity of getting paid by conscientious folks who love your blog. There are many ways to add a Donate button to your website or blog. See which one works best for your needs.
Choosing the Right Method for Making Money
Depending on whether your website or blog has lots of traffic or amazing content, you can choose several ways to make money with it. From displaying advertising banners from a merchant to creating a paid ebook to share your expertise, there are many options out there.
If you have a big following, and friends in your field of work, you could even create an online forum and charge for attendance. Whether you are looking for a low-profile method of pitching products with unobtrusive text links, or you want full-color ads to display on a webpage, you are sure to find a way to monetize your blog or website that fits your needs.
You can also try combining two or more monetizing strategies for even better results. You could be sitting on a gold mine without knowing it. Start monetizing your website or blog and let your domain make you a profit.